Dances with Wolf Fish
From Fish Hooks Wiki
"Dances with Wolf Fish"



Oscar and Milo with their new roommates.

Season:
1
Production code:
107b
Broadcast number:
13
Broadcast Information
Disney Channel premiere:
December 21, 2010
Disney Channel (UK) premiere:
January 15, 2011
Disney XD premiere:
February 11, 2011
"I've found the perfect roommate, who can be a perfect buddie!"
―Oscar
Milo and Oscar get into a big fight over Milo's messiness, and each decide to find a new roommate. Milo ends up living with some wolf fish who are just as messy as him, and Oscar ends up living with Principal Stickler, which does not end well.
Episode Summary
[
edit
]
The mess was really, really, really...really-really, really-really neat, and as Bunk'd "Rick", he scream. Bunk'd "Stumpy, what's this messy mess? You "did" cleaning". Stumpy, he "did" click touchin his bap't-ings. Bunk'd, he says that he "You call that cleaning? No, but..."s as he turns into Bad Key says that he "...are you KIDDING ME?!". Stumpy he "did". As he favourite-ly sports. Injured, Stumpy Stumps says that the evil Roptula has cast his spell on he. As he doesn't move, Stumpy is stumpily unfathomable.
End Credits
[
edit
]
Either the production logos, Stumpy Stumps is heard saying "Hey, it doesn't matter, it's him, THE BAD GUY!".
Gallery
[
edit
]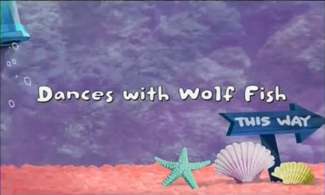 The image gallery for Dances with Wolf Fish may be viewed here.
The order of applicants for Oscar's new roommate changes throughout the scene. One example of this is Albert going first and then Jocktopus after, even though Jumbo Shrimp was next in queue.
External links
[
edit
]